Cabin Air Filter Replacement Service in Hempstead, NY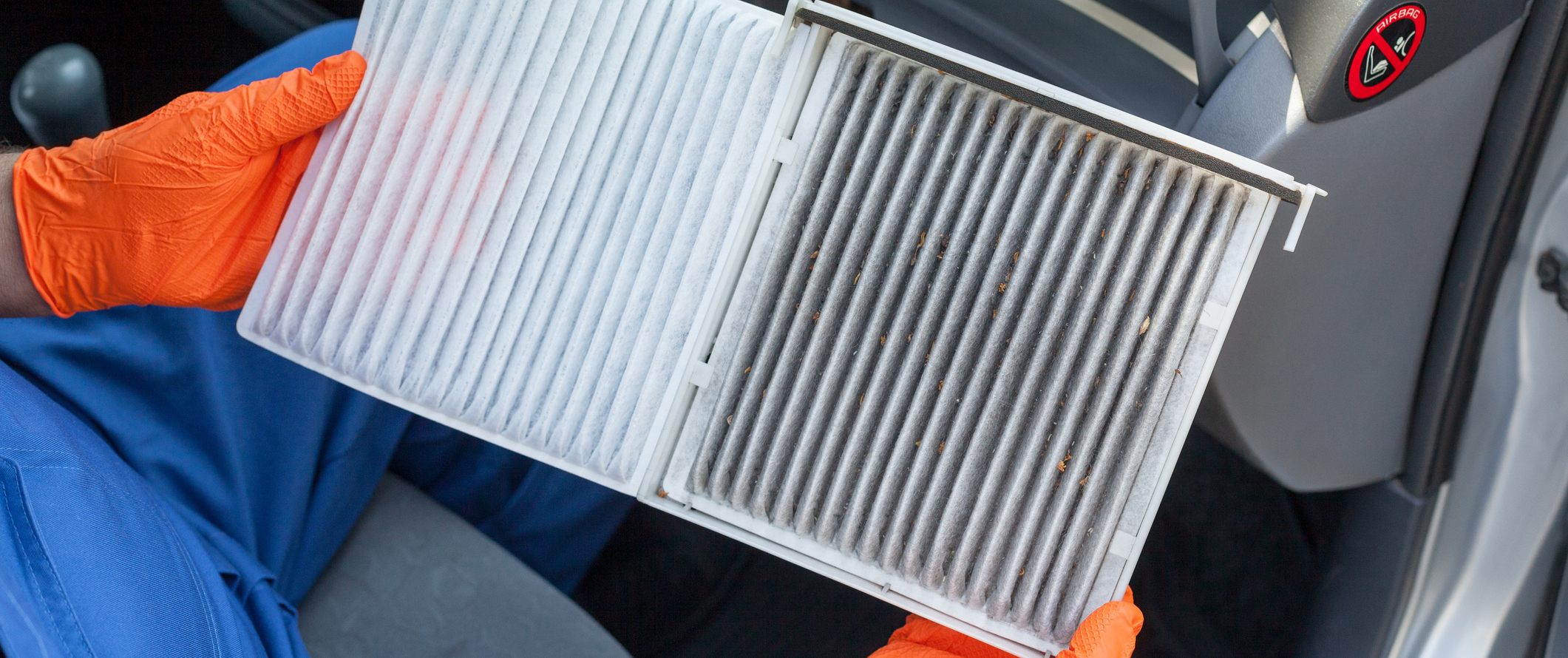 At Millennium Toyota, we do much more that just provide the latest-and-greatest Toyota vehicles on the market. We also play host to a Service Department, which you can visit for all your automotive needs. One task we highly recommend considering is a cabin are filter replacement, as this simple procedure can improve your well-being when you're on the road.
Purpose of a Cabin Air Filter
Let's say you're driving down the street and the vehicle in front of you lets out a plume of smoke. Do you ever wonder why the interior of your car doesn't fill up with these fumes? Well, that's all because the cabin air filter is there to be the shield that protects you! This component is designed to block contaminants such as exhaust fumes, smog, and other pollutants. Moreover, individuals who are struck hard by seasonal allergies will be happy to hear that the filter can also prevent irritants such as pollen from bothering you when you're on the highway.
Timeline
There are a couple of ways to know when it's time to replace your cabin air filter. Ideally, you'll want to stick to a timeline, making it a regular task in your lineup of routine maintenance. If you take this route, just be sure to stop by our Service Department every year. Alternatively, you can check your Owner's Manual to see what they recommend. However, if you see any warning signs, you'll want to have an expert take a look as soon as possible. This is especially true if you notice that your climate control unit is struggling or you smell a musty odor when you open the door.
Service and Parts Department
Millennium Toyota strives to be your one-stop automotive shop, which is why we've taken great lengths to provide our clients with an exceptionally equipped Service Department that can handle maintenance both big and small. Additionally, we supply car enthusiasts with a wide range of components through our Parts Department. So, if you prefer to handle things on your own, be sure to place an order through us! And, regardless of whether you take advantage of our service or inventory of parts, we offer a generous selection of discounts on our website!
Get cabin air filter replacement service in Hempstead, NY, from the knowledgeable team at Millennium Toyota. We can't wait to get to work on your behalf in the near future.

Service/Parts Hours
516-874-2194
| | |
| --- | --- |
| Monday | 7:00 am - 6:00 pm |
| Tuesday | 7:00 am - 6:00 pm |
| Wednesday | 7:00 am - 6:00 pm |
| Thursday | 7:00 am - 6:00 pm |
| Friday | 7:00 am - 6:00 pm |
| Saturday | 7:00 am - 5:00 pm |
| Sunday | Closed |
Testimonials
GOOGLE
8-1-2020
GOOGLE
8-1-2020
GOOGLE
7-31-2020
GOOGLE
7-31-2020
GOOGLE
7-31-2020
GOOGLE
7-31-2020
GOOGLE
7-31-2020
GOOGLE
7-29-2020
GOOGLE
7-28-2020
GOOGLE
7-27-2020
GOOGLE
7-27-2020
GOOGLE
7-26-2020
GOOGLE
7-25-2020
GOOGLE
7-25-2020
GOOGLE
7-24-2020
GOOGLE
7-22-2020
GOOGLE
7-22-2020
GOOGLE
7-22-2020
GOOGLE
7-22-2020
GOOGLE
7-22-2020
GOOGLE
7-22-2020
GOOGLE
7-22-2020
GOOGLE
7-19-2020
GOOGLE
7-15-2020
GOOGLE
7-13-2020
GOOGLE
7-13-2020
GOOGLE
7-13-2020
GOOGLE
7-13-2020
GOOGLE
7-11-2020
GOOGLE
7-10-2020
GOOGLE
7-10-2020
GOOGLE
7-10-2020
Read More